Earth Day 2019 is nearly here! As we celebrate the largest secular holiday of the year alongside nearly 1 billion other people how are you hoping to impact the planet?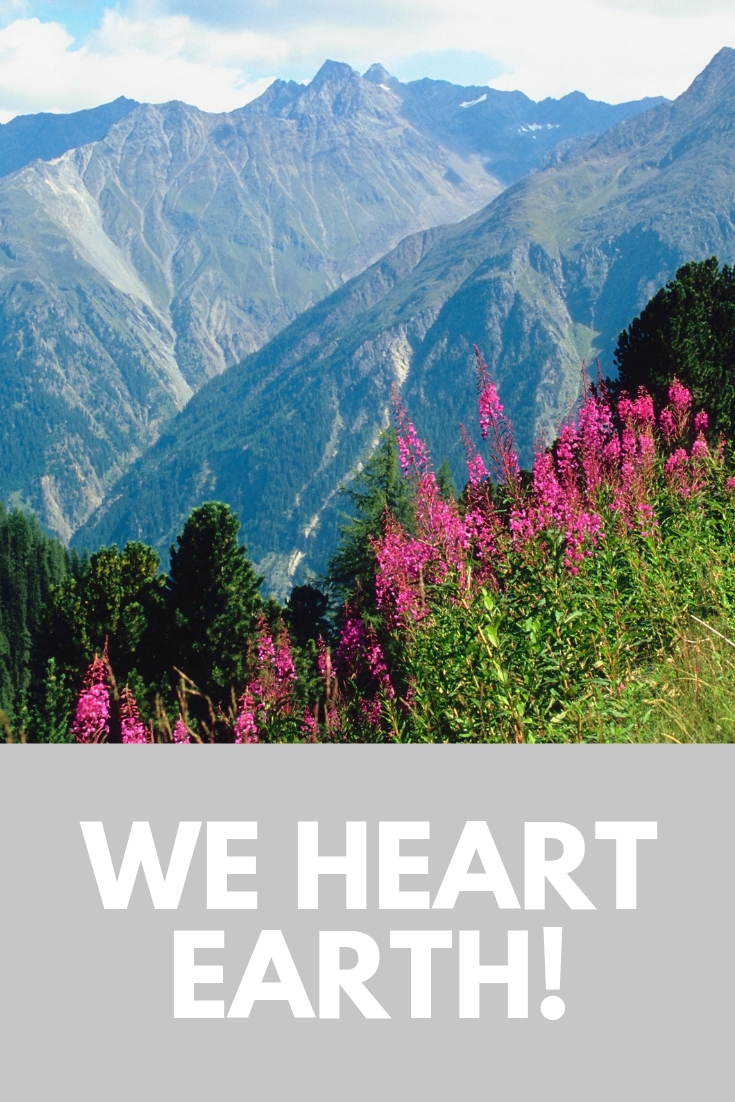 We Heart Earth | Celebrating Earth Day 2019
Since 1970 we have formally been celebrating the holiday we know as Earth Day! Around the globe there are nearly 1 billion people celebrating alongside us here in the United States.
Some of the most important programs that impact our planet each and every day have been sparked by demonstrations and movements through Earth Day. Ever done any recycling? Earth Day 1990 is likely to thank for that!
Earth Day might seem like a day where kids just make crafts in schools and we plant trees to mark another year here on the planet but in truth this grassroots movement has gained momentum each and every year since it began in 1970.
Earth Day is the most widely celebrated secular holiday around the world. Think about that for a moment…all around the world 1 billion+ people are taking time out of their day to celebrate this amazing place we all call home…earth!
Even if for just one day we are all united with one mission, to leave the earth a little better than we found it! We have a lot of work to do but it's not impossible when we all work together.
Here are some ways you can celebrate Earth Day 2019 in Dallas:
Dallas has a lot of great events lined up for Earth Day. There is something for everyone. You can get involved on your own or make it a family and friends event to remember. The most important thing is that we are aware of our own impact on the planet. WE are earth's biggest problem so the more we can do to minimize our effect and impact on Mother Earth the better!
Earth Day Dallas
Apr 19 – 28
Friends of Fair Park, 1121 1st Ave, Dallas, TX
Website Here
EarthX Unveils Line-up for Earthx2019
Fri, Apr 26 – Sun, Apr 28
Dallas, TX
Website Here
Earth Day in Dallas: Volunteer with One Tree Planted
Fri, 10 AM – 12 PM
Lakeland Hills Park, 2600 St Francis Ave, Dallas, TX
Website Here
2019 Earth Day 5K & 10K Dallas
Apr 22 – 30
75260, Dallas, TX
Website Here
Celebrate Earth Day: Bring Your Own Planter
Monday
The Rustic, 3656 Howell St, Dallas, TX
Website Here
Ride Don't Drive on Earth Day
Mon, 5 PM
Local Hub Bicycle Company, 2633 Main St #130, Dallas, TX
Website Here
Drive Electric Earth Day at EarthX
Fri, 9:30 AM
1300 Robert B Cullum Blvd, Dallas, TX
Website Here

Follow our MCLife Dallas Facebook Page to stay in the know and live like a Dallas local!