It's a new year and that means new fashion trends! If you are looking to make 2022 your most stylish year to date this post is for you! Fashion in Dallas is not hard to find…it's all around us! Check out the best places to shop in Dallas and some of this year's predicted trends.
You won't want to miss out on the chance to do some shopping with these great local spots and shops. There's something for everyone and even if the top trends are not your style, you'll surely be able to find something that you enjoy with these amazing boutiques, stores, and companies.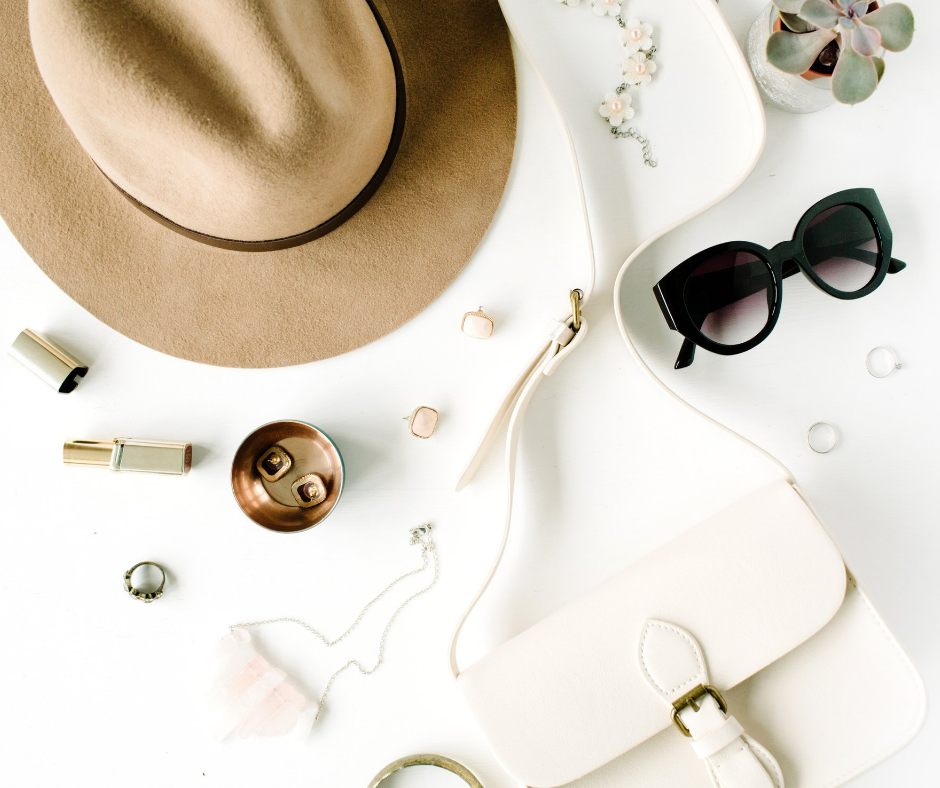 Fashion in Dallas | Best Places to Shop in Dallas:
Let's start out by checking out some of the Fashion in Dallas trends to expect this year. 2022 is throwing us all the curveballs so let's make sure the one thing we can enjoy and prepare for is our wardrobe!
Trucker Chic
On the runway, some of these looks have been a little exaggerated but what it translates to in common trends is a lot of utility jackets and corduroy. You can expect to find everyone wearing oversized jackets and outerwear that is boxy in fabrics ranging from corduroy to denim and canvas!
Ties
Ties for both men and women are making a comeback. You can style these as expected or pick out more stylish and chic options like studded and bedazzled choices along with patterns and prints to elevate any look. Wear a tie with or without a blazer and a collared shirt is definitely not required to style your new favorite accessories.
Gloves
We're not talking about your typical stretchy black polyester gloves that you wear to go have a snowball fight in the park. We're talking about elevated leather gloves that go beyond driving. This year you'll need some gloves that you want to wear all the time! Find a pair in a bold color or a stylish neutral that you can wear with anything! They'll out last the winter weather for sure!
Layered Dresses
One thing you can expect to see coming back into style this year is dresses layered over everything from jeans to tights, and flowy suit pants. You can layer sheer dresses, and flowing flowery chic numbers over your favorite flared-out denim or slacks. Now is the time to mix it up with dresses!
Army Glam
Another big look we're expecting to see take off for 2022 is somewhat army chic. To go with those trucker coats borrowed from the boys you'll need some cargo pants and camo. You can mix it up or pick and choose. In any case you'll be glad for all those pockets, no more losing your keys or asking the boys to carry your phone at the bar!
Now let's take a look at some places you can head to in order to find some of these great new trends for 2022. These are some of the best places to shop in Dallas. Don't miss out on all the great new pieces you'll find for your wardrobe.
First Monday Trade Days
800 1st Monday Lane
Canton, TX 75103
903-567-6556
Galleria Dallas
13350 Dallas Pkwy
Dallas, TX 75240
972-702-7100
Camp
9830 North Central Expressway
Dallas, TX 75231
214-612-0451
Allen Premium Outlets
820 West Stacy Road
Allen, TX 75013
972-678-7000
Wild Bill's Western Store
311 N Market
Dallas, TX 75202
214-954-1050
Neiman Marcus
1618 Main St.
Dallas, TX 75201
214-741-6911
Forty Five Ten Downtown Dallas
1615 Main Street
Dallas, TX 75201
214-559-4510
RH Gallery (Formally Restoration Hardware)
3133 Knox Street
Dallas, TX 75205
214-520-7255
Highland Park Village
47 Highland Park Village
Dallas, TX 75205
214-443-9898
NorthPark Center
8687 North Central Expressway
Dallas, TX 75225
214-363-7441