Are you relocating to Dallas, Texas? This post is all about living in Dallas. We're covering everything from things to do to the weather, and even cost of living.
Check out the information and resources below for all the details on local schools to pet friendly living in Dallas. We've got it all mapped out for you.
Use this guide to help you figure out if Dallas will be a great fit for you and your family!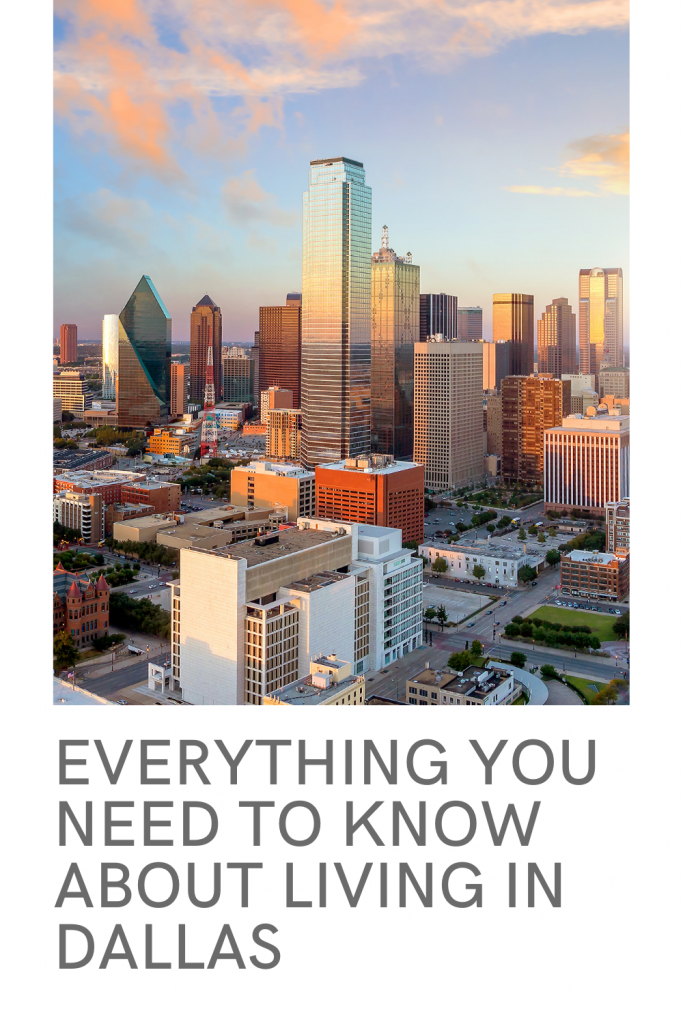 Local schools in the Dallas area:
This guide to the schools in the Dallas area will be very helpful for those of you who have children that you need to consider when planning a relocation or a move to Dallas. Dallas is a great place to call home but surely you'll want to do some research on the schools in the area before you decide where to search for a home or for apartments!
This guide will help show you information on all the schools that service this region and how they rank amongst other schools and the national average for testing, standards, and more.
Cost of living in Dallas:
The cost of living in Dallas, Texas is about 101 which has it about 1 point above the US national average of 100 and quite a few more than the Texas average of 93. We pulled these numbers when the post was written in 2021. You can find updated cost of living information for Dallas anytime with this link.
Transportation, utilities, and groceries are among the highest categories and they add to the overall score of 101. Health and housing though are below the Texas and National average and they help to bring the cost of living close to the national average as is possible in this large metro area.
The median home cost in Dallas is about $214,000 which is well below the national average of $231,000. That means if you are looking to buy a home or find rental space in Dallas you can expect to pay less than you would elsewhere!
What's the weather like in Dallas?
The weather in Dallas is pretty much what you'd expect in the south. You'll have a bit of everything!
In Dallas, the summers are hot and muggy, the winters are cold and windy, and it is partly cloudy year round. Over the course of the year, the temperature typically varies from 39°F to 96°F and is rarely below 26°F or above 102°F.
Different Neighborhoods in the Dallas Area:
Here we are going to touch on a few different neighborhoods in the Dallas area that you might like to call home.
There are TONS of neighborhoods in the Dallas-Fort Worth area. We're going to highlight some that we think you'll love but you can use this guide as a reference for every one of the different neighborhoods that you might want to live in!
The Plano neighborhood is quickly becoming one of the most sought after areas in all of Dallas. This region has tons of top quality dining, shopping, and a short commute to hundreds of employment opportunities. The link above will show you some excellent luxury apartments located in the heart of all the excitement and entertainment of living in Dallas.
Carrollton offers all the great things you'd want in a Dallas suburban neighborhood but at a nice slower pace. It's close enough to entertainment options and locations that you won't feel like you are out of touch but far enough away to give you some peace and a bit more space. The luxury homes in this area (link above) have private balconies, amenities, and loads of features!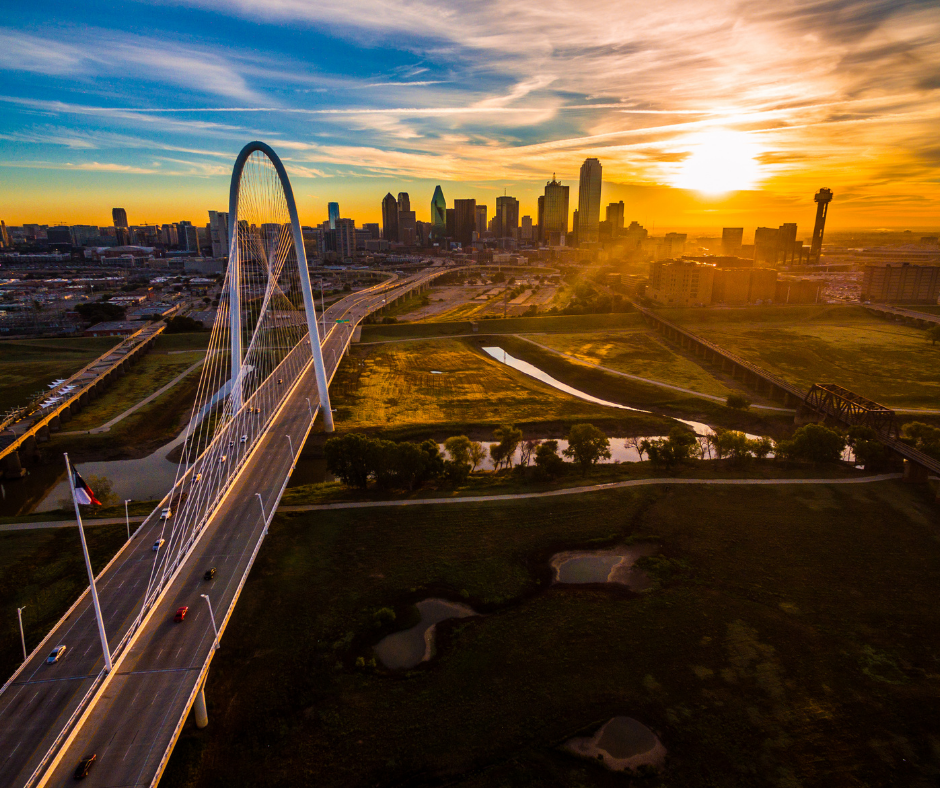 Demographics of Dallas Texas:
If you are wondering about the demographics of Dallas you can check out the full detailed breakdown from the U.S. Census board.
Dallas is a very large city. The population is nearly 1.4 million people!
Dallas has a largely white population with Black and Hispanic or Latio populations coming in at about 25 and 42% respectively. It's a relatively diverse city which is great if you are looking to live in a region that has a wide variety of races, ethnicities, and heritages represented in the population.
The median household income is about $52,000 and single family living arrangements are most common.
Of the 142,000 businesses registered in Dallas about 52,000 of those are women owned and another 65,000 are minority owned which is awesome and means supporting a variety of businesses easier than ever.
Things to Do in Dallas:
Living in Dallas is amazing! There is always something to experience or explore. If you like outdoor activities, museums, art, history, and just about any other entertainment, shopping, or dining experience Dallas will be a great fit for you and your family.
Check out this guide for things to do in the Dallas – Fort Worth area
We hope that you found some interesting information and some useful stats if you are looking at relocating to Dallas, Texas. We love living in Dallas and we think it's an amazing city to call home.
If you are looking for an apartment in Dallas obviously we can help with that. We have pet friendly apartments and housing options that are loaded with features, amenities, and upgrades you just won't find in traditional housing options. Feel free to reach out today for more info, availability, and more.