We are approaching a fun holiday…National Mutt Day! On December 2nd we'll be supporting the best kind of furry friend: mutts! Since the Holiday Season is a time where we try to be kind and help others less fortunate then us, support these great causes. It's also a time for gift giving. Instead of buying a pet from a breeder, adopt! Here are some of our favorite shelters in Dallas that could really benefit from your support during the holiday season!
National Mutt Day | Adopt A Pet This Holiday Season
Would you be sad if you did not get to see your family during the holiday season? Imagine how all of these shelter pets are feeling, knowing that they won't get to spend the holidays with a family…or with anyone! You can help turn that around for them this year! National Mutt Day is coming up and we are celebrating by showing off some of the best places to get a great mutt around Dallas! These shelters could benefit from your volunteer hours, your donations of either time, supplies, or money, and of course, they could benefit from you adopting a pet this holiday season instead of shopping from a breeder! These organizations have a great reputation for working hard to put the best interest of pets FIRST! You can do the same by showing your support for them and the pets that they are working to save.
Second Chance SPCA
Website!
972-424-0077
1700 J Avenue, Plano, TX 75074
The SPCA has a reputation of working hard to defend those without a voice: animals! Second Chance SPCA here in Texas is no difference. They're working tirelessly to support their residents and those who haven't come to them yet as well! You can give your time, donations, and adopt instead of shopping with a breeder! Bringing home a new pet is a big commitment so if you are looking to make the leap this year, visit Second Chance SPCA to find your fur ever friend!
Dallas-Fort Worth Humane Society
Website!
972-721-7788
4140 Valley View Lane Irving, TX 75038
You can't go wrong with a new furry butt from the Dallas-Fort Worth Humane Society. They have so many amazing animals that are just longing to be home with a family for the holidays. Can you support them with your time, donations, social shares, or adoptions? Maybe you'd like to be a foster parent? The possibilities for support are endless. Find a way to help out this holiday season and you'll be the one who is thankful!
Operation Kindness
Website!
972-418-7297
3201 Earhart Drive Carrollton, Texas 75006
Operation Kindness is another amazing option for shelters here in Dallas. This holiday season you can support National Mutt Day and adopt one of their furry mixtures! You'll never know love as strong as the love of a shelter pet. They're so grateful to be loved and accepted, what could be more amazing at the holidays than that?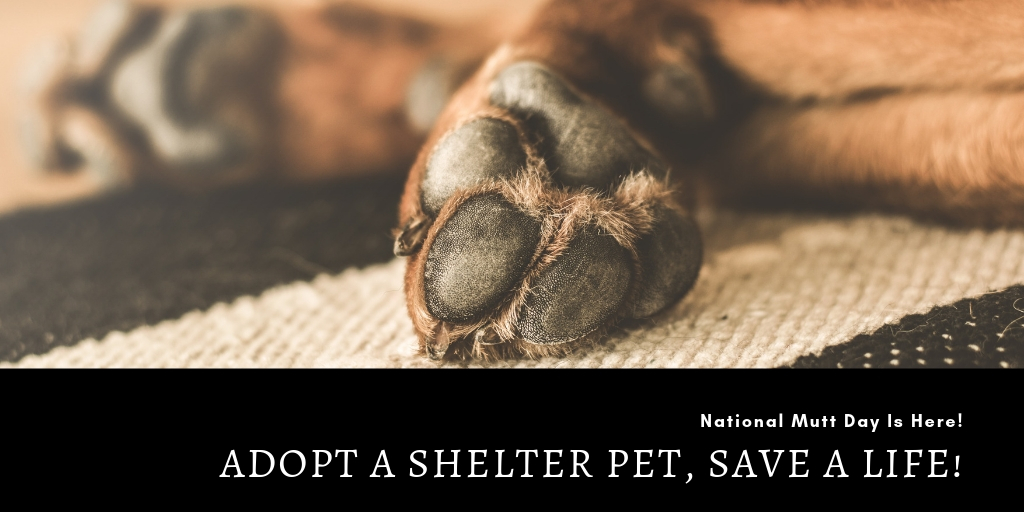 Follow our MCLife Dallas Facebook Page to stay in the know and live like a Dallas local!