Dallas is home to the best distilleries in the nation. With so many fantastic distilleries in our community, it really is hard to go wrong with visiting any of our Dallas distilleries. Here are some of our favorite distilleries that you must plan to visit!
If you have a passion for craft cocktails you might already know about the best distilleries in Dallas, if not, we're about to change all that. So stop in and visit one of our favorite Dallas distilleries and learn how to create incredible cocktails at home.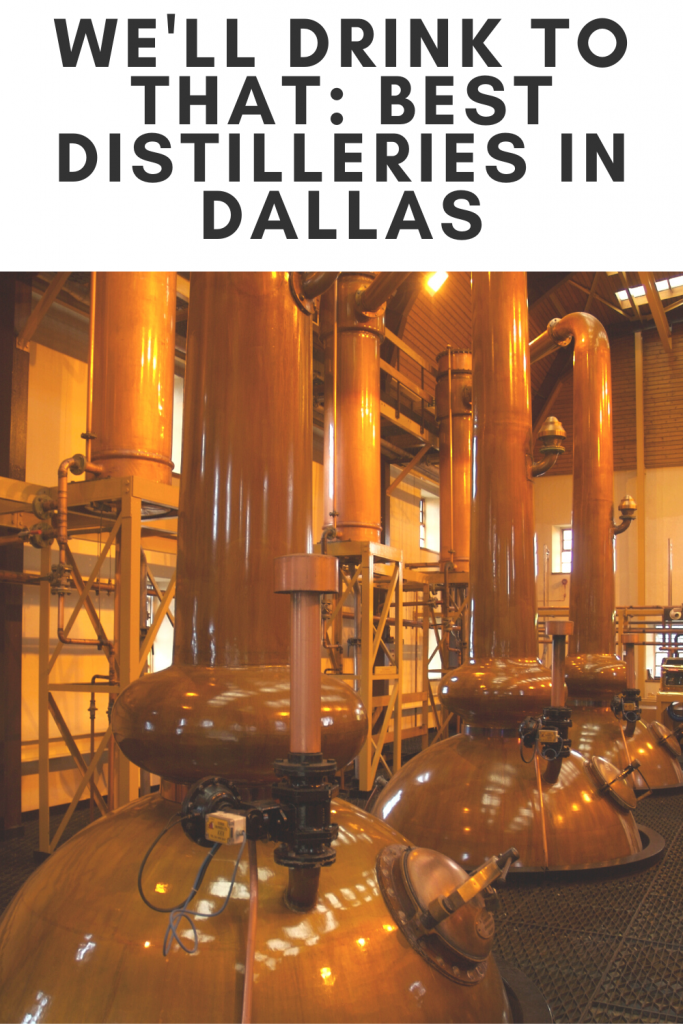 Best Distilleries In Dallas
With so many fantastic distilleries in the area, it was so difficult to narrow down our favorite distilleries in Dallas. Here are just a handful of our best distilleries in the Dallas area. Be sure to stop by and imbibe!
4250 Mitchell Blvd,
Fort Worth, TX 76119
817-840-9140
Come on down and visit Whiskey Ranch. This 21+ whiskey wonderland is a luxurious place to visit and taste all of Firestone & Robertson Distilling Co. liquors. Firestone & Robertson Distilling Co. creates several different types of bourbon and whiskey. They are also known for crafting incredible cocktails. Luckily for us, these incredible cocktails aren't a big secret. You can find all of the delicious recipes and more on The Firestone & Robertson TX Cocktail Page.
1734 W. El Paso Street
Fort Worth TX 76102
844-365-7787
Trinity River is a veteran owned and operated distillery here in Texas. Have you ever drank whiskey or vodka made with actual Texas rain water? If you haven't, now is your chance! Trinity River Distillery uses rain water when crafting their liquors. Trinity River Distillery has many award-winning options that you won't want to miss!
1734 W. El Paso Street
Fort Worth TX 76102
844-365-7787
If you are a history buff, Herman Marshall Whiskey has an incredible story. Herman Marshall Whiskey was Dallas County's first whiskey distillery opened after the prohibition era. The whiskey is amazing and they are soon expanding to a new location in Downtown Wylie.
8202 Chancellor Row
Dallas, TX 75247
(713) 677-3265
New Artisan Distillery is well known for their plant-based spirits. Enjoy a gin with subtle notes of grapefruit, limes, and hibiscus. New Artisan Distillery also serves an incredible bourbon that is finished with 20 exotic botanicals! Sign up for a tour of the distillery or settle in to taste the delicious spirits in the tasting lounge.