You might not know it, but Dallas is home to some of the finest distilleries. Here are our favorite picks that you won't want to miss. It's hard to choose the best distillery in Dallas but we'll do our best to share some picks so you can choose for yourself.
The next time you are at home cozied up in your Dallas apartments you can whip up some cocktails in Dallas with these Dallas natives!
If you have a passion for craft cocktails you might already know about the best distilleries in Dallas, if not, we're about to change all that. You can make quality cocktails at home with these awesome brews that are born right here in the Dallas area.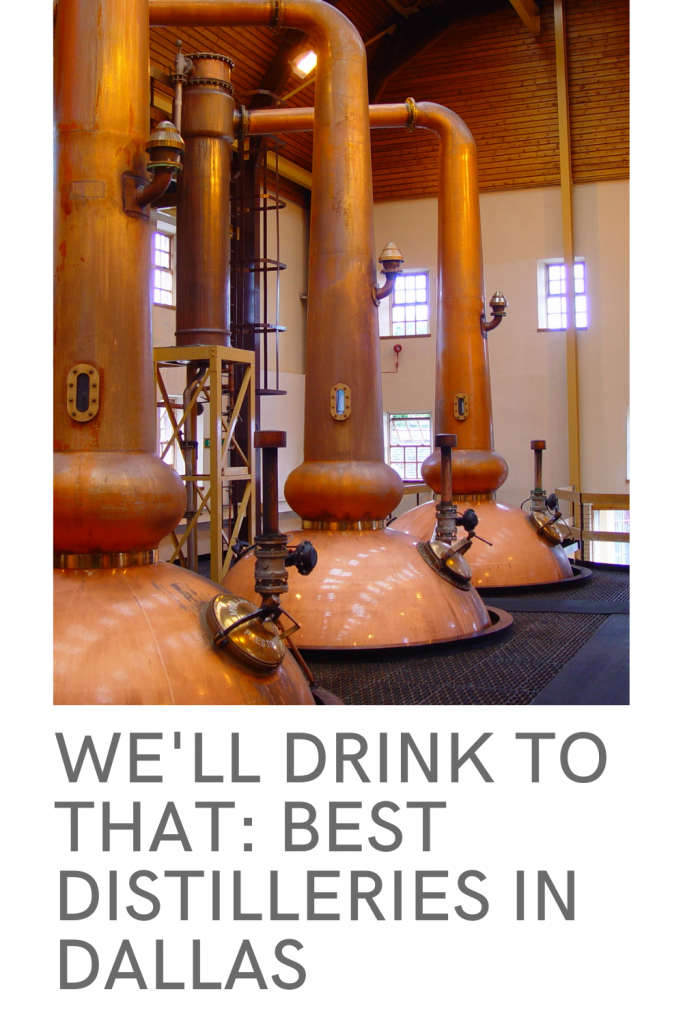 Dallas Apartments | Pet Friendly Apartments in Dallas:
Before we dive into the good stuff we have to take a moment to remind you that you can find some awesome Dallas apartments with us here at MCLife! Check out The Place at Harvestree and The Place at Saddle Creek for all the inspiration you need.
Our MCLife communities are excellent choices when it comes to Dallas living. Our communities are loaded with features and amenities that are not available in most traditional housing options.
Another reason to call our MCLife communities home is the fact that they are 100% pet friendly apartments. We never have any breed or size restrictions at any of our locations. You can join us with confidence knowing that you and your pets are always accepted!
Best Distillery In Dallas | Cocktails in Dallas:
Don't miss out on the best distiller in Dallas. If you like making your own cocktails here in Dallas you won't want to spend another day using options that aren't locally produced. We're lucky to have such awesome choices right here in our backyard!
Firestone & Robertson Distilling Co.
901 W. Vickery Blvd.
Fort Worth TX 76104
817-840-9140
This is a great artisanal bourbon whiskey distillery in Texas. They have a great task on Texas whiskey that you won't want to miss. Options include TX Blended Whiskey and FR Straight Bourbon in establishments around the area and also on the website. Make sure you check them out for more info and ordering!
803 Shepard Dr.
Garland TX 75042
469-298-3903
Dallas Distilleries is doing aged whisky in new white oak barrels in small batches. You'll find Herman Marshall Whiskey three ways: Texas Bourbon, Texas Rye, and Texas Single Malt. You can do tastings, bottle signings and more at the distillery!
845 N. Mill St.
Lewisville TX 75057
972-219-1230
If you are looking for small batch distillery options in Dallas nothing beats North Texas Distillers! They have the usual whisky options and Texas honey but they also have some excellent vodka offerings so there's a little more to love about North Texas Distillers!
1734 W. El Paso Street
Fort Worth TX 76102
844-365-7787
Trinity River is a veteran owned and operated distillery here in Texas. You can find options like Texas Silver Star Whiskey and Texas Silver Star Texas Honey! They're award-willing options that you won't want to skip!
Dallas Living Posts:
Need more reasons to visit Dallas or move to the area? Here are some great Dallas living posts that will give you even more of an idea of what the Dallas area has to offer. There's always something new and exciting to see, do, or explore. Check out all of these posts about living in Dallas and see what you are missing!
Hopefully you'll see pretty quickly (like we have) that there's no better place to call home. Dallas has something for everyone from outdoor activities, to pet friendly options and even learning opportunities!