October 13th is the 4th Annual Dallas Observer Tacolandia Festival. If you've never been to the Ultimate Taco Tour this is the perfect year for you to get involved. You won't want to miss out on the fun, energy, and excitement that takes place…not to mention the amazing food! Let's take a look at some of the details so you can learn more and plan your Tacolandia 2018 visit!
Take The Ultimate Taco Tour At Tacolandia 2018
For those of us who love tacos there is one day a year that just feels more important than all the rest…it's not your average taco Tuesday…it's the Ultimate Taco Tour at Tacolandia. This year's event is shaping up to be the best yet! With more than 30 vendors there will be so many tacos to try you won't know where to start or how to fit them all in your belly! I would definitely suggest you start practicing now!
Let's dive in to some facts, tips, and info about this years Ultimate Taco Tour so you can plan accordingly and get your tickets now!
Who can attend The Ultimate Taco Tour?
Anyone over 21 can attend the Ultimate Taco Tour. You'll need a valid state issued ID and a ticket to enter!
Where is The Ultimate Taco Tour taking place?
Dallas Farmers Market at 920 S. Harwood Street you can see the map for more information and directions.
When is The Ultimate Taco Tour at Tacolandia 2018?
The Ultimate Taco Tour falls on October 13th this year! It's held from 4-7pm! That's three hours of non-stop tacos folks, what could be better than that?!
What is the Ultimate Taco Tour at Tacolandia?
It's the largest taco festival in Dallas. There will be vendors sharing everything from modern versions to traditional street tacos. If you love tacos this is the event you will not want to miss in the Dallas area. It's a delicious day of fun, music, drinks, and tacos. It's 21+ only so it's a great friends day out or date night option!
Why Visit The Ultimate Taco Tour at Tacolandia?
There will be more than 30 taco vendors in attendance this year. Do you need more motivation than unlimited taco samples from more than 30 vendors?! If so, you're in luck. There's also music from a live DJ, a cash bar featuring awesome beverages, and awards in a variety of categories happening during the event.
What restaurants will be offering tacos at this years event?
Great question…there's a lot of them! Too many to list actually. So you can see the full rundown right here. Your ticket gets you unlimited samples so you can get your fill of all kinds of delicious tacos during the event!
How can I get tickets for this years Ultimate Taco Tour?
All tickets are being sold through TicketFly and you can purchase a variety of packages and options right here. Don't wait to buy your tickets at the gate because they will sell out and then you'll be bummed and not able to fill yourself up with tacos 🙂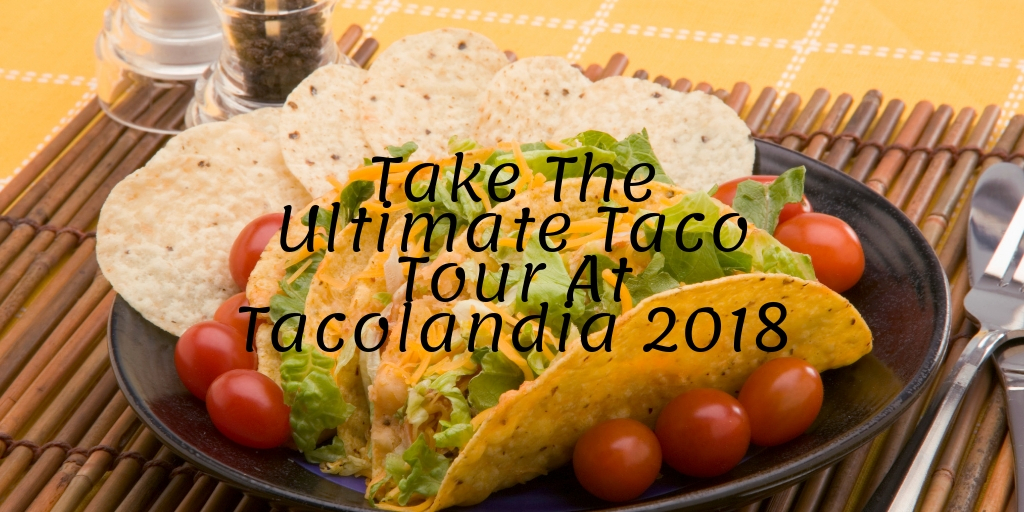 Follow our MCLife Dallas Facebook Page to stay in the know and live like a Dallas local!