Dallas is cold in February, well as cold as Dallas gets. Grab your friends and family and chill with the penguins at the Dallas Zoo Penguin Days!

Chill Out This Winter At The Dallas Zoo Penguin Days!
Penguin Days are a great reason to get out this Winter in Dallas and explore at the zoo! The zoo is a fun exploration anytime but during the winter it's a fun way to get out and do something unique. The zoo has a lot of indoor exhibits that are open to the public and thriving.
If you are looking for a winter activity that the whole family can enjoy (that won't break the bank) you have to add a Penguin Days at the Dallas Zoo visit to your list.
What are Penguin Days?
Penguin Days is a celebration at the Dallas Zoo that gives you a special treat…just $8 admission lets you explore the zoo and see some fun exhibits during these cooler winter months!
How long does the Penguin Days promotion last?
This year, 2019, Penguin Days runs until February 28th!
Are there actually penguins to see at the Dallas Zoo Penguin Days?
Yes! Check out this video of the African penguin chicks! They are getting ready to celebrate their first birthday!
What else can we see at the Dallas Zoo during Penguin Days?
Just because it's cold doesn't mean there's not a lot of fun stuff to do during Penguin Days! You can bundle up and explore the zoo. The Herpetarium, Bug U!, the Gorilla Conversation Research Station, the Highland Hippo Hut, and the Simmons Safari Base Camp are all open and full of fun adventures for the whole family.
Where can I get tickets for the Dallas Zoo?
Penguin Days is not the only time to visit the Dallas Zoo! You can get tickets for the Dallas Zoo right here for whenever you want to visit!
What's so special about the Dallas Zoo?
The Dallas Zoo started its great journey in 1888 with two deer and two mountain lions! What began in the City Park has grown to over 2,ooo animals in the zoo that we now know and love!
Today there are amazing new exhibits like Giants of the Savanna, Wonders of the Wild, and in the spring of 2017 the Dallas Zoo added a pair of hippos which brought these majestic animals back to the park for the first time in over 15 years.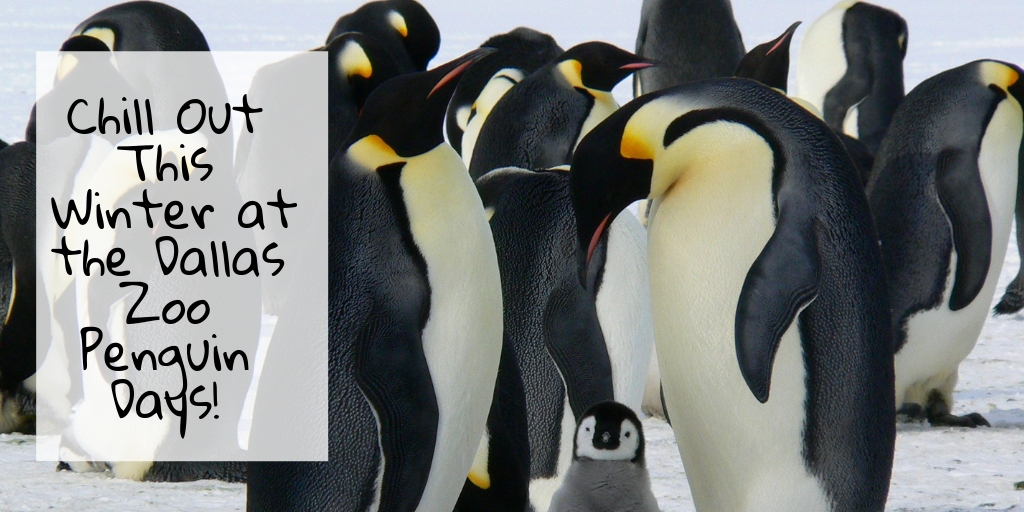 Follow our MCLife Dallas Facebook Page to stay in the know and live like a Dallas local!