What does everyone think of in February? DINOSAURS! Well, probably not, but they are still totally awesome! If you are in the McKinney area during February you should have dinosaurs on the brain for one very cool reason: the 13th Annual Dinosaurs Live exhibit!
Check out the 13th Annual Dinosaurs Live!
What is Dinosaurs Live?
Dinosaurs Live is an annual installment of some amazing life size animatronic dinosaurs. You can see all kinds of amazing dinosaurs…like a 46 foot tall T-Rex! They move, roar, and provide a look into what life would have been like when they roamed the earth all those years ago.
Dinosaurs Live is a fun and educational adventure for the whole family. It's set up throughout the nature trails at the Heard Natural Science Museum & Wildlife Sanctuary in McKinney, Texas. You won't want to miss out on this fun exhibit. There's even an outdoor fossil dig, how cool is that?!
When can I see the Dinosaurs Live exhibits?
The 13th Annual installation of Dinosaurs Live is open now through February 18th! You can see it anytime that the Heard Natural Science Museum & Wildlife Sanctuary is open, everyday from 9-5 and 9-1 on Sunday. They are usually closed on Monday but don't worry, they're open on Monday's for this special event!
Where do I go to see Dinosaurs Live?
Dinosaurs Live is part of the trails at the Heard Natural Science Museum & Wildlife Sanctuary here in Dallas, Tx. Their address is:
Heard Museum
1 Nature Place
McKinney, Texas 75069
Is the exhibit accessible for wheelchairs or pets?
No. Unfortunately since the event is on the nature trails it is not suitable for regular strollers, wheelchairs, and there are no pets allowed. The exhibits are all great for the whole family though so feel free to bring children of all ages and adults who love dinos as well!
Are cameras allowed at Dinosaurs Live? Can I take photos?
You sure can! Feel free to take photos but remember to be respectful of the natural surroundings at the exhibit. They're part of the sanctuary and being mindful of the animals, vegetation, and landscaping is important.
Can I get tickets for Dinosaurs Live online?
Yes! You can get tickets right here. Tickets for the museum include your admission to Dinosaurs Live so make sure to check out everything else that the museum and sanctuary has to offer!
The prices are very reasonable for adults, children, seniors, and members get in for free!
Is there a lot of walking involved in the Dinosaurs Live exhibits?
There is a good bit of walking. The dinosaurs are spaced out along the nature trails throughout the sanctuary. If you have trouble walking or issues with mobility this event might not be for you. Small children will be able to enjoy the event in a stroller as long as it has bigger wheels which can accommodate the rougher terrain. Those with balance issues or at risk for falling might also wish to avoid this part of the event!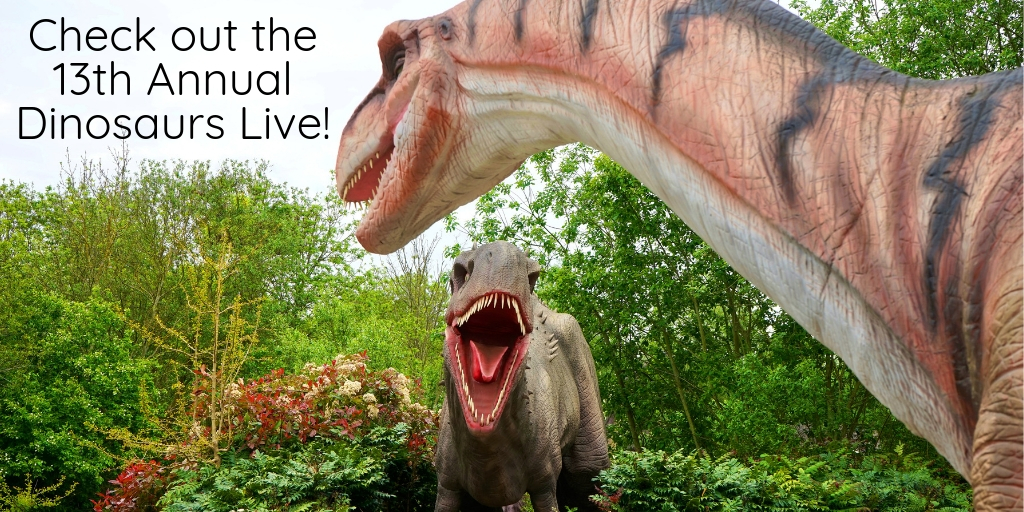 Follow our MCLife Dallas Facebook Page to stay in the know and live like a Dallas local!