This Sunday, December 9th is National Pastry Day. Whether it's a blueberry scone, cherry danish or buttery croissant, there is a pastry for everyone. Enjoy these culinary masterpieces at our favorite bakeries in Dallas this weekend.
Best Bakeries in Dallas | National Pastry Day
What is your favorite holiday of the year? If you are not taking into considering National Pastry Day, coming up this weekend, you are missing out! Here in Dallas there are so many great bakeries that are cooking up some of the best pastries, treats, and sweets around. Since this weekend is National Pastry Day, you will have the perfect opportunity to celebrate this delicious holiday…who knows, this might be your new favorite holiday each year.
Let us take a look at some of the most amazing bakeries in Dallas. These spots are delicious locations full of your favorite flavors and treats. Do you have a favorite spot for pastry in Dallas? If not, you are in luck. These bakeries will get you started and for the sake of accuracy, I'd have to recommend that you visit them all! If you don't try them all how can you know if one is your favorite? Right?!
Society Bakery
3610 Greenville Ave, Dallas, TX 75206
(214) 827-1411
http://societybakery.com
Carlo's Bakery
8319 Preston Rd, Dallas, TX 75225
(469) 726-2669
http://www.carlosbakery.com
Panini Bakery & Cakes
6063 Sherry Ln, Dallas, TX 75225
(214) 363-1225
http://www.paninicakes.com
Soonja's Bakery
5441 Alpha Rd #106, Dallas, TX 75240
(972) 789-1700
http://www.soonjasbakery.com
Tart Bakery
5219 W Lovers Ln, Dallas, TX 75209
(469) 335-8919
https://www.tartbakerydallas.com
Stein's Bakery
12829 Preston Rd #417, Dallas, TX 75230
(972) 385-9911
http://www.steinsbakery.net
Boulangerie — Village Baking Company
1921 Greenville Ave, Dallas, TX 75206
(214) 821-3477
https://villagebakingco.com
A nice little tip for you, National Pastry Day is on a Sunday…that means you could visit some of these awesome bakeries in Dallas and then take them to the office on Monday morning. You will have some of the best feedback from your coworkers, everyone will be a fast fan of National Pastry Day thanks to your delicious treats!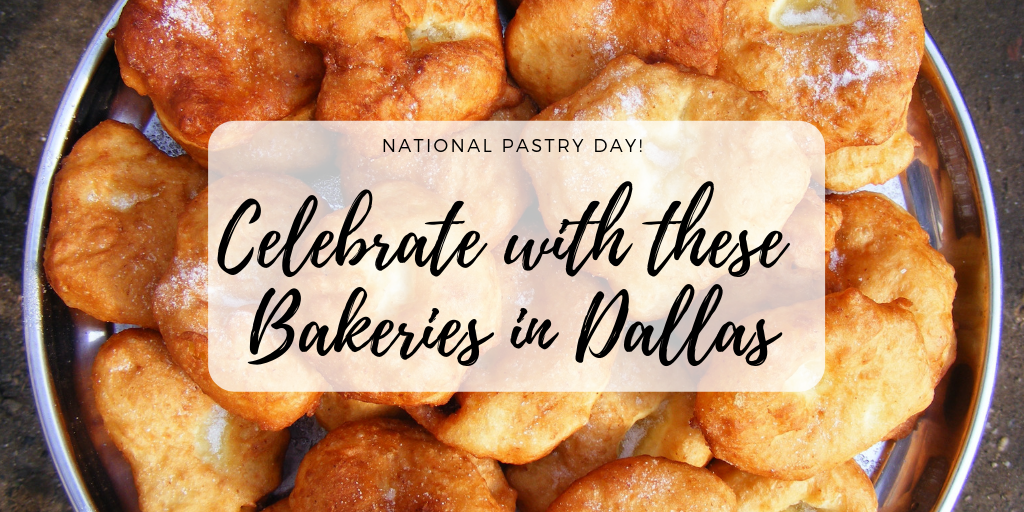 Follow our MCLife Dallas Facebook Page to stay in the know and live like a Dallas local!