If you are planning for Valentine's Day in Dallas these Dallas restaurants should be on your list. Get a reservation at any of these romantic Dallas restaurants to be sure you have the best Valentine's Day in Dallas!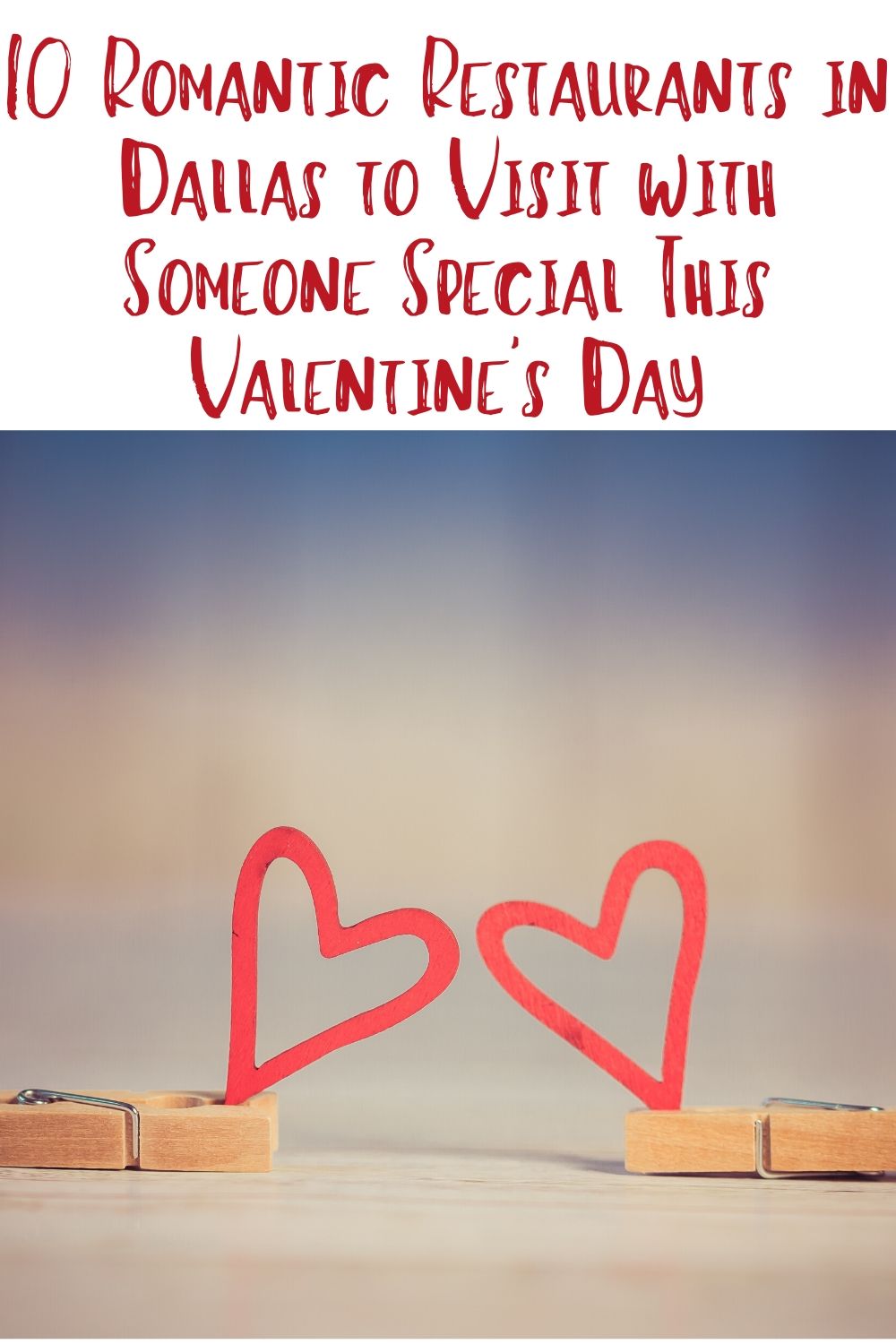 10 Romantic Restaurants in Dallas to Visit with Someone Special This Valentine's Day
This week is Valentine's Day and that means you should be planning for a great date night if you have a special someone that you want to impress this year. We've got lots of choices for you. Everything from classic Italian eats to steak and seafood. No matter which of these 10 Romantic Dallas Restaurants you choose to visit with someone special this Valentine's Day in Dallas you won't be disappointed.
9028 Garland Rd Dallas, TX 75218
If you or your date like 60's decor and expertly crafted cocktails you have to choose Lounge Here for your reservations this Valentine's Day in Dallas.
Atwater Alley
4900 McKinney Ave Dallas, TX 75205
One of Dallas' best kept secrets The Atwater Alley is a great spot to take your date if you want to sweep them off their feet. Amazing cocktails and awesome bartenders who can craft you up something unique every time you visit. There's plenty of dark corners for quiet conversations and the Victorian decor is breathtaking.
3020 Greenville Ave Dallas, TX 75206
The Champagne-brie soup is a must try and if you or your date is into wine then you have to check out St. Martins Wine Bistro this Valentine's Day in Dallas.
3314 Knox St Dallas, TX 75205
French cafe vibes with amazing dessert choices this is an excellent Valentine's Day in Dallas choice for your date night. A sweet treat at the end of the night for your sweetheart is a must!
2808 Greenville Ave Dallas, TX 75206
Described as "perfectly cozy" the Grape Restaurant has been in business for 45 years so they must be doing something right! This is a great spot for any date night but especially Valentine's Day if you are looking to impress your special someone.
3908 Cedar Springs Rd Dallas, TX 75219
Orno has plenty of menu options that are great for splitting between couples. You and your date will love the cozy atmosphere and sharing your meals together with some awesome wines!
1002, 2614 Boll St Dallas, TX 75204
If it is someplace unique you are looking for then Bowen House it is for this Valentine's Day in Dallas. They are far and above anyone else for unique decor and there's even a hidden Mezcal bar in the backroom!
1623 N Hall St #103 Dallas, TX 75204
If you want something more Asian inspired for cuisine you can't beat Alice. It's Tiki-Chic and you won't find anything else quite like it here in Dallas for Valentine's Day or date night.
Local
2936 Elm St Dallas, TX 75226
Located in the historic Boyd Hotel Local is doing farm to table seasonally and you won't find anything common about this spot. It's unique, delicious, and the locally sourced ingredients make even traditional dishes extra special.
314 W Eighth St Dallas, TX 75208
If your date loves books, music, movies, or coffee you have to take them to The Wild Detectives. It's a truly unique venue and it's the perfect spot for media lovers of all kinds!