If you are looking for the hot spot for St. Patrick's day in Dallas you can't go wrong with these Irish pubs in Dallas. It's where all the fun happens on St. Patrick's Day!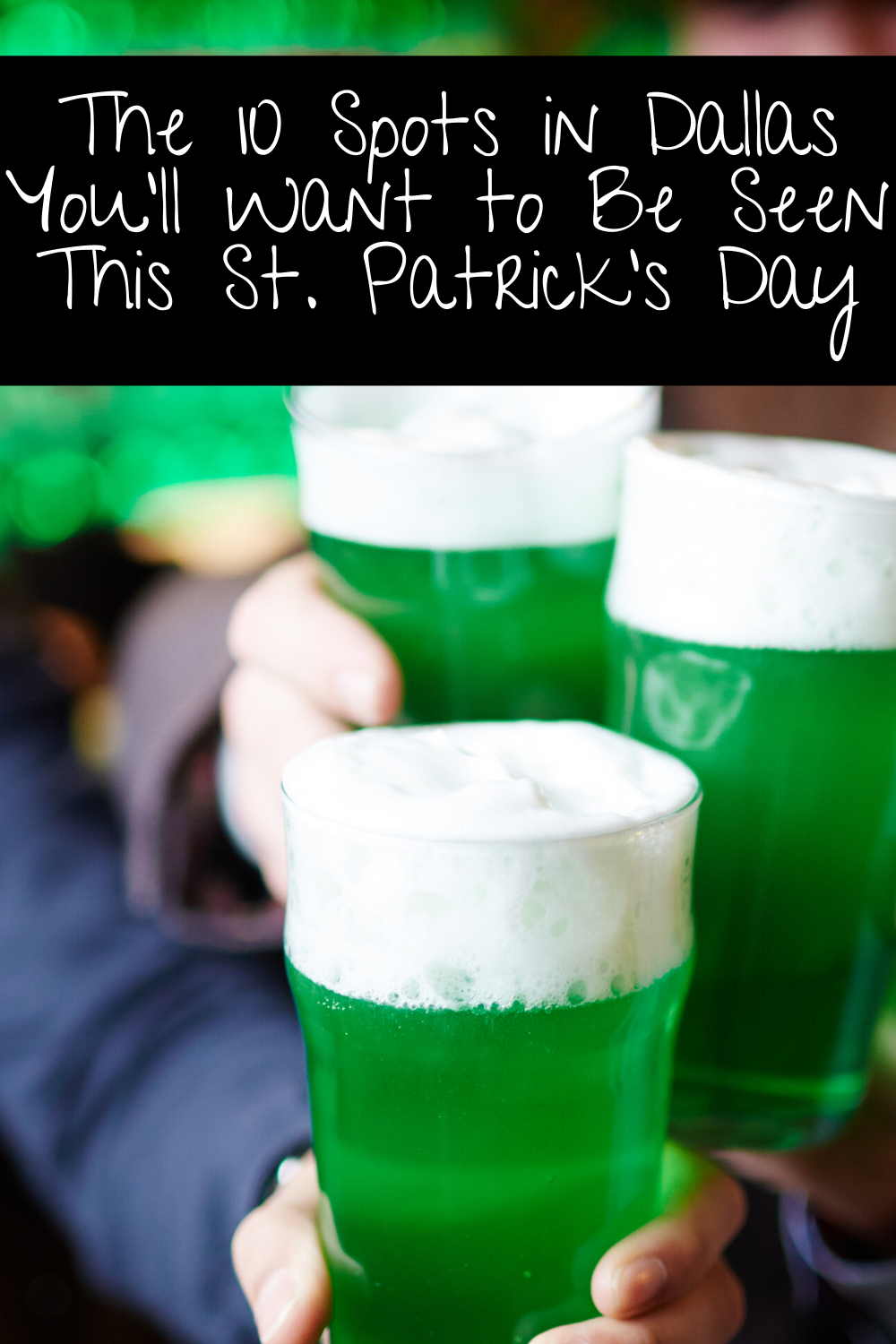 The 10 Spots in Dallas You'll Want to Be Seen This St. Patrick's Day
Let's take a look at our favorite Dallas Irish pubs. If you are celebrating at home this year, don't worry, you can check out these St. Patricks's day in Dallas hot spots later this year. The Irish fun never stops and it's never a bad time to stop in for a draft beer and some authentic Irish cuisine. Check out our recommendations below and let us know if we missed your favorite Irish pub in Dallas so we can add it to the list!
The Irishman Pub
18101 Preston Rd #102 Dallas, TX 75252
There's nothing bad on the menu at The Irishman. Check out their staples like cabbage and beef, shepherds pie, and bangers and mash!
Malarkey's Tavern
4460 Trinity Mills Rd Dallas, TX 75287
You have to try the Irish nachos if you visit Malarkey's tavern to celebrate St. Patrick's day in Dallas.
The Londoner
14930 Midway Rd Addison, TX 75001
Get a Guinness and some corned beef to celebrate the next time you are in the Londoner!
Trinity Hall Irish Pub & Restaurant
5321 E Mockingbird Ln #250 Dallas, TX 75206
If you visit Trinity Hall for your dose of Irish pubs in Dallas then you have to get the Irish stew. It's delicious and a fan favorite!
Dubliner
2818 Greenville Ave Dallas, TX 75206
The longest running Irish bar in Dallas for a reason…they haven't changed things much and they don't plan on changing anything anytime soon I'm sure! Check out why they've been around so long!
The Old Monk
2847 N Henderson Ave Dallas, TX 75206
Get an Irish coffee and some bread pudding to satisfy your sweet tooth and this spot is close to the parade route so you won't miss out on any of the festivities!
The Skellig
2409 N Henderson Ave Dallas, TX 75206
Guinness and all the authentic Irish charm you could want…what could be better than that?!?
Eatzi's Market & Bakery
3403 Oak Lawn Ave Dallas, TX 75219
Soda bread and some american classics with an Irish twist. They're doing it up right at Eatzi's Market!
Blackfriar Pub
2621 McKinney Ave Dallas, TX 75204
This spot is right in the middle of uptown where all the action happens on St. Patrick's Day in Dallas. If you are looking for a way to make sure you don't miss a thing…make this your spot!
Anvil Pub
2638 Elm St Dallas, TX 75226
Guinness, Smithwicks, and Harp on draft so you can get all the authentic Irish drinking in that you can stand in one day!