Looking for an all American summer activity? Check out a Texas Rangers game! Every game features something a little special, from evening fireworks to dollar ice cream and hot dogs to bobblehead giveaways, there's always something extra for everyone!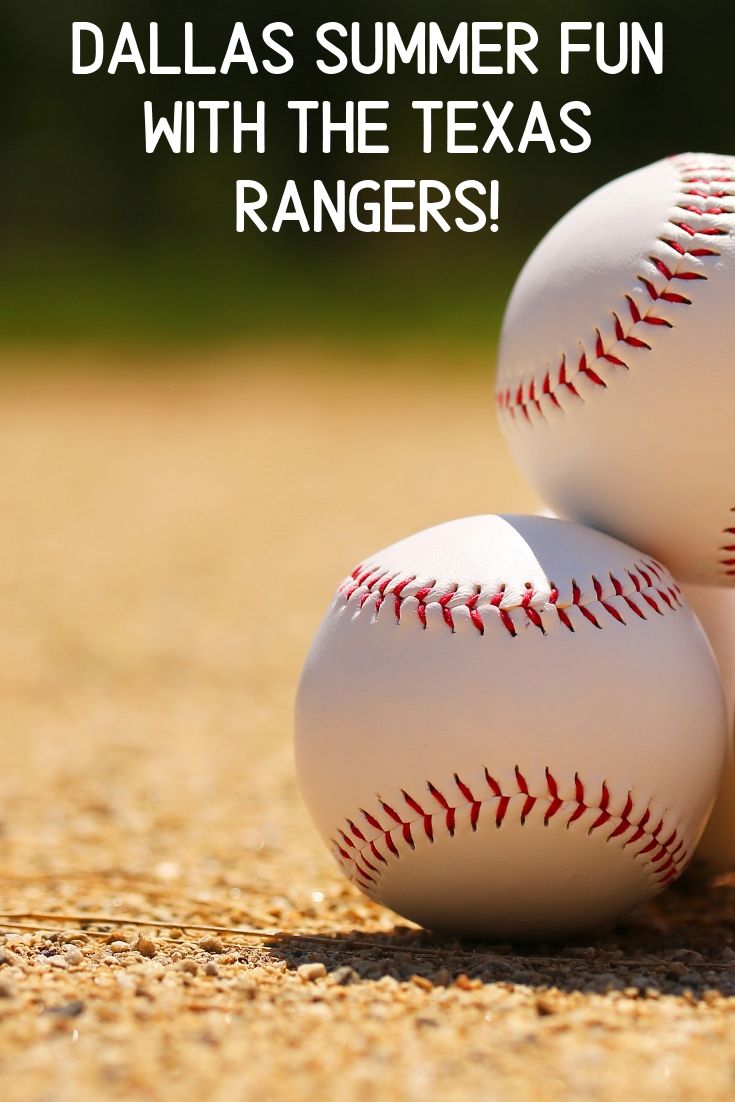 Dallas Summer Fun with the Texas Rangers!
There really is always something fun and exciting happening when it comes to Dallas summer fun with the Texas Rangers.
The team does fun themed nights, there's usually some sort of giveaway happening, and of course the baseball itself is pretty exciting as well! You can get tickets at the stadium or you can get them right here. We're luck to have an awesome MLB team right here in our backyard.
Make sure you head to their website and check out the schedule. They have their promotions listed on all the home games. Things like fireworks, $1 ice cream Sundays, and freebies are listed with details on how to participate!
If you like baseball or if you just like to get out of the house and enjoy some family fun that won't totally break the bank, the Texas Rangers would love to see you come out for a home game. There are a lot of options coming up and this weekend is no exception! There are 6 home games in the next week and they're sure to be an excellent source of fun and excitement for the entire family.
Tickets start at $23 and with such an fun atmosphere there's really not a bad seat in the house!