When it comes to Dallas living you can't go wrong with these 7 Dallas pet events. These 7 Dallas pet events you can't miss are pet friendly fun for the whole family. You can take your furry pal out to get some fresh air, explore Dallas at your side, and of course meet some other pet lovers along the way.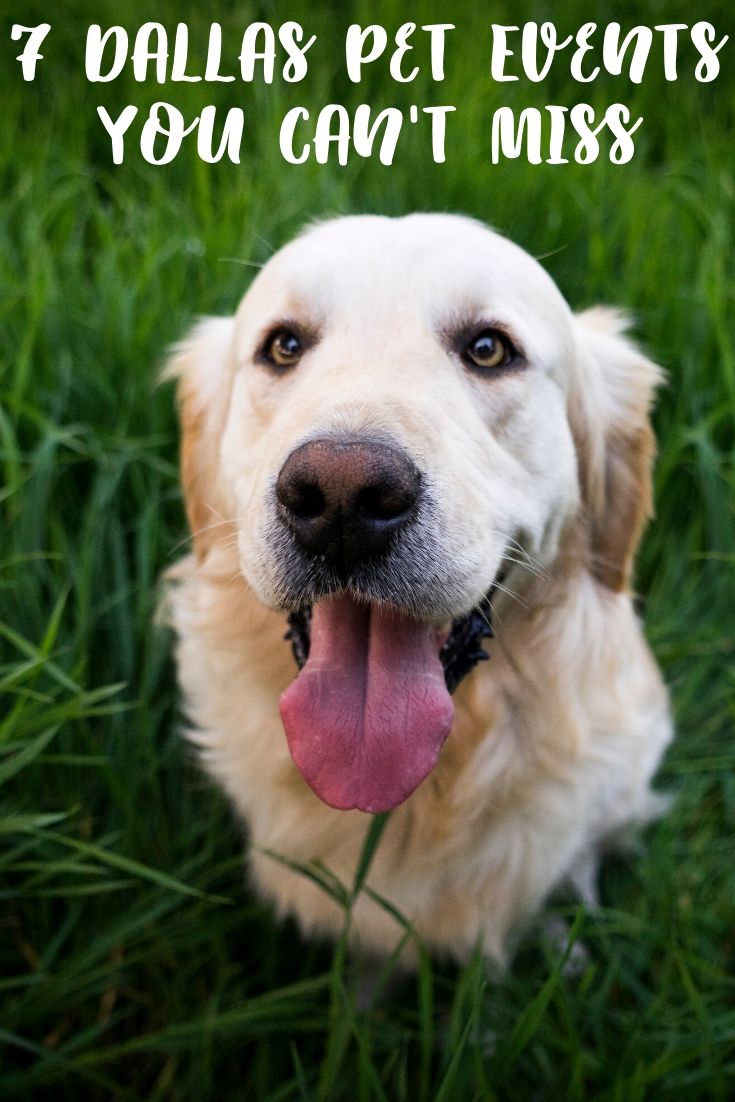 7 Dallas Pet Events You Can't Miss
One of the best ways to get out there and meet new people is through your pets. Pet people are the best, and they're usually just as excited as you are to talk about their furry family members! Check out these awesome Dallas pet events this spring and hopefully you'll meet some new friends along the way, furry and human ones alike!
1902 Main St., Dallas, TX, US, 75201
10:00 AM to 5:00 PM on March 21, 2020
Puptopia is described as "Dog-focused, science-based, fun-filled activations make this a one-of-a-kind experience that'll be sure to get all the tails wagging."
There are all kinds of activities for dogs of different tastes. There's a ball pit for jumping, there's a show ring, there's even a K9 lounge for the older and more laid back pups. How about a trip to the spaw? There's truly something for everyone who attends.
3750 Cotton Bowl Cir., Dallas, TX, US, 75210
1:00 PM to 5:00 PM on March 29, 2020
This is a free admission event, there is a $10 parking fee though so come prepared! This is an annual event hosted by Friends of Fair Park. The stadium turns into a supersized fun dog park for this event and there's all kinds of activities for pups to enjoy.
There are water stations for pups and refreshments on site for humans as well. If you need places for your dog to run off leash, this is a great opportunity. There will be local vendors on site as well so you can do some fun pet themed shopping!
We've filled you in on all the reasons why the pet expo is a must for Dallas pet events but here's more info on when this years Dallas Pet Expo is taking place.
2200 N Stemmons Fwy., Dallas, TX, US, 75207
May 16, 2020 to May 17, 2020
7331 Gaston Ave., Dallas, TX, US, 75214
8:00 AM to 11:00 AM on May 23, 2020
On Memorial Day weekend you'll have a chance to come together with other dog lovers and have some furry fun. There's a 5K run walk, a 1 mile pet stroll, and a few other options. You can just come out and hang out too, you don't have to participate.
After the run there's a party! Music, craft brews, soda/water, pup pools, and more will be on site to help everyone have an awesome day.
316 W Las Colinas Blvd., Irving, TX, US, 75039
12:00 PM to 7:00 PM on February 22, 2020
This event supports the DFW Human Society so you can also feel good about helping them out while you have fun with your pooch. There will be music, food and drink, an adopt-a-thon, and more.
Get your pup and get registered for the Mardi Paws Parade. You can put on your carnival costume for a chance to win prizes or just come out for some fun. There will be photos and vendors and registration is just $10 which helps support DFW Human Society so if you can't adopt a pet you can still come out and participate in the fun while supporting a great cause.
1301 S Railroad St., Lewisville, TX, US, 75057
9:00 AM to 2:00 PM on March 28, 2020
Paws in the Park is a fun event that will have vendors, shows, food, a bounce house, low cost vaccines, and activities for the whole family. Come on out to participate and have some fun with your furry best friend.
1555 Dallas Pkwy., Plano, TX, US, 75093
11:00 AM to 2:00 PM on February 8, 2020
This year for Valentine's Day you can have a commemorative photo of your pup! Picture Perfect Pet Photography is doing free Valentine's portraits on February 8th!