January 1st is National Bloody Mary Day! If you are looking for a reason to celebrate (as if we'd need one when ringing in 2021) these are the spots for the best bloody mary cocktails in Dallas!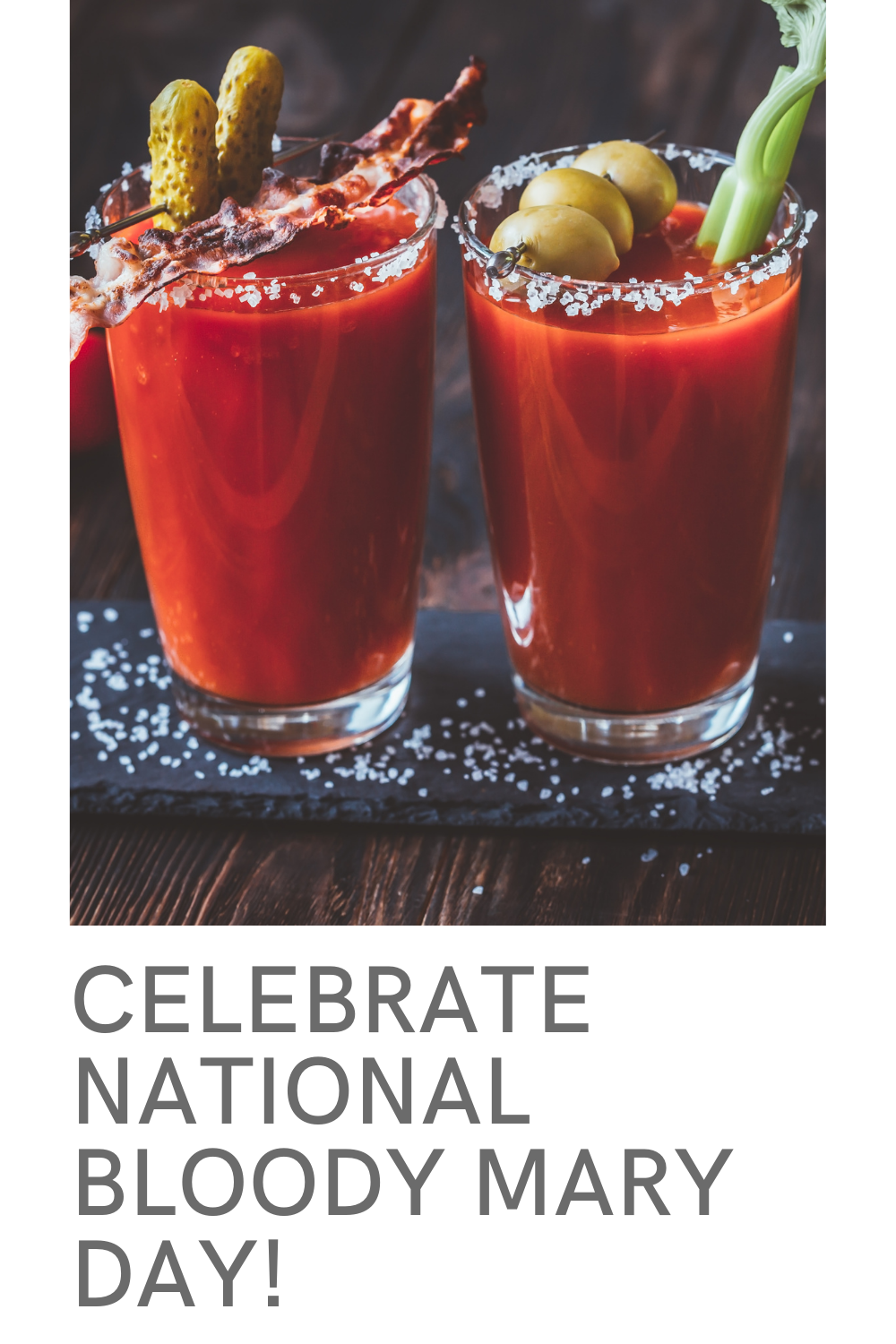 If you partied a little too hard last night for New Year's Eve these cocktails will come in handy today on National Bloody Mary Day. These are the best spots in Dallas for you to find a delicious spot on bloody mary.
Where to get an amazing bloody mary in Dallas:
Whistle Britches
2405 Dallas Pkwy SUITE 4 Plano, TX 75093
(214) 299-5971
Any fried chicken lovers in the bunch? If so you'll want to head to Whistle Britches! It's a game changer for brunch!
Snooze an A.M Eatery
5100 Belt Line Rd #824 Dallas, TX 75254
(972) 360-8990
There are four different bloody mary varieties on the menu at Snooze an A.M Eatery! 1876 Vodka gives them their kick along with a unique blend of fish sauce, basil, and more!
Blue Sushi Sake Grill
7859 Walnut Hill Ln ste 180 Dallas, TX 75230
(972) 677-7887
This Asian inspired bloody mary in Dallas is a great choice. Try out Blue Sushi Sake Grill for a tasty bloody mary and great eats!
Blatt Beer & Table
7859 Walnut Hill Ln Dallas, TX 75230
(469) 372-2080
If you are heading out for brunch on National Bloody Mary Day you'll want to check out Blatt Beer & Table. They have a great bloody mary on the menu along with all the other brunch staples you love! The hatch chilies give the bloody mary their kick along with pepperoncini in the garnish…that's a snack all on its own!
Henry's Majestic
4900 McKinney Ave Dallas, TX 75205
(469) 893-9400
Homemade hot sauce, dill, and Fresno chiles make the bloody mary at Henry's Majestic a must try for anyone celebrating National Bloody Mary Day in Dallas!
Eureka!
3700 McKinney Ave #126 Dallas, TX 75204
(972) 993-2222
On the weekends you can get an amazing bloody mary at Eureka! For only $5! Dijon mustard, fresh horseradish, and A1 help this one stand out from the crowd!
Boulevardier
408 N Bishop Ave #108 Dallas, TX 75208
(214) 942-1828
You can build your own bloody mary at Boulevardier, it's a great excuse to stop in for a visit and try out their different options to see which one you love the most!
Jonathon's Oak Cliff
1111 N Beckley Ave Dallas, TX 75203
(214) 946-2221
Another build your own option here in Dallas for National Bloody Mary Day is Jonathon's Oak Cliff. It's got a build your own bloody mary BAR and it's amazing. You won't ever want to drink another bloody mary after you check out all of the options.
Anvil Pub
2638 Elm St Dallas, TX 75226
(214) 741-1271
If you are looking for a bloody mary that is a meal all by itself you will want to head to Anvil Pub where the garnish could be a sandwich and you'll be in comfort food heaven!
Public School 214
3700 McKinney Ave #148 Dallas, TX 75204
(214) 599-6234
Looking for some chicken wings with your perfectly balanced bloody mary? Head to Publish School 214 for a delicious spicy and savory treat to celebrate National Bloody Mary Day!
Armoury D.E.
2714 Elm St Dallas, TX 75226
(972) 803-5151
Armoury D.E. is serving up some of the most innovative bloody mary's in Dallas. For example one option comes with charred octopus on top and a side of miller high life! You can't go wrong!