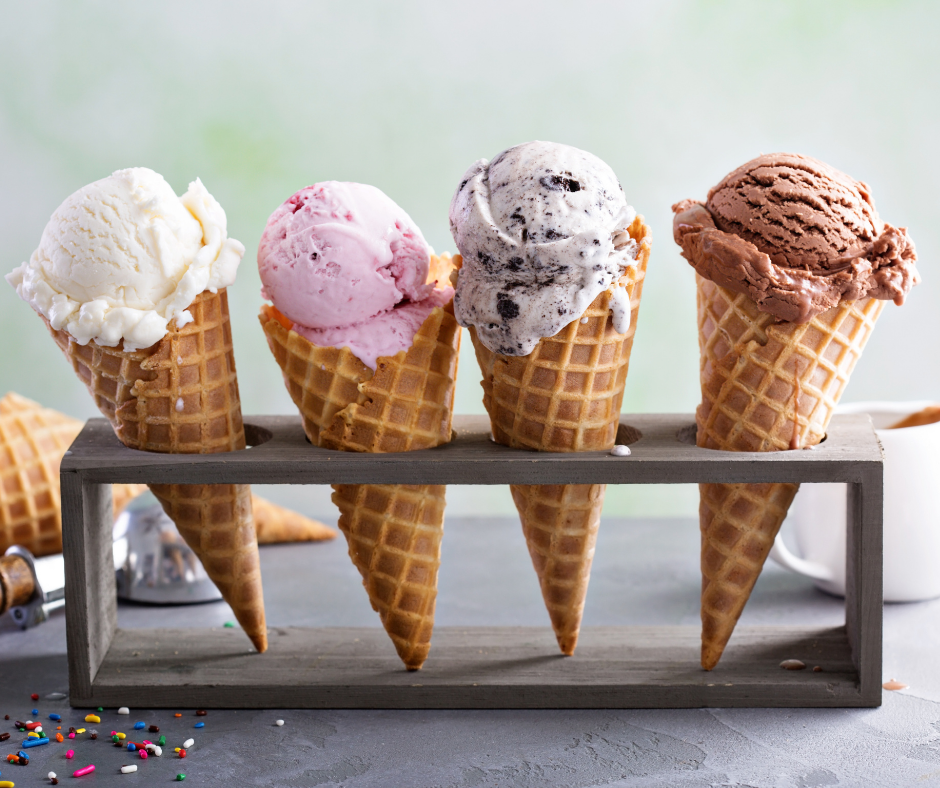 Did you know that National Rocky Road Day is June 2nd?! It's the perfect excuse to seek out the best ice cream in Dallas! Dallas living is at its best when we're strolling along with a cone of tasty ice cream.
Today we're sharing the best places to get ice cream in Dallas so you can celebrate in style. Of course we won't tell if you decide to get something other than Rocky Road to celebrate…there's never a bad time for a scoop of your favorite flavor.
Use this holiday as a way to treat yourself! You deserve a special treat. As the weather gets warmer it just screams summer and there's nothing more summer than a cone of ice cream.
Best Ice Cream In Dallas: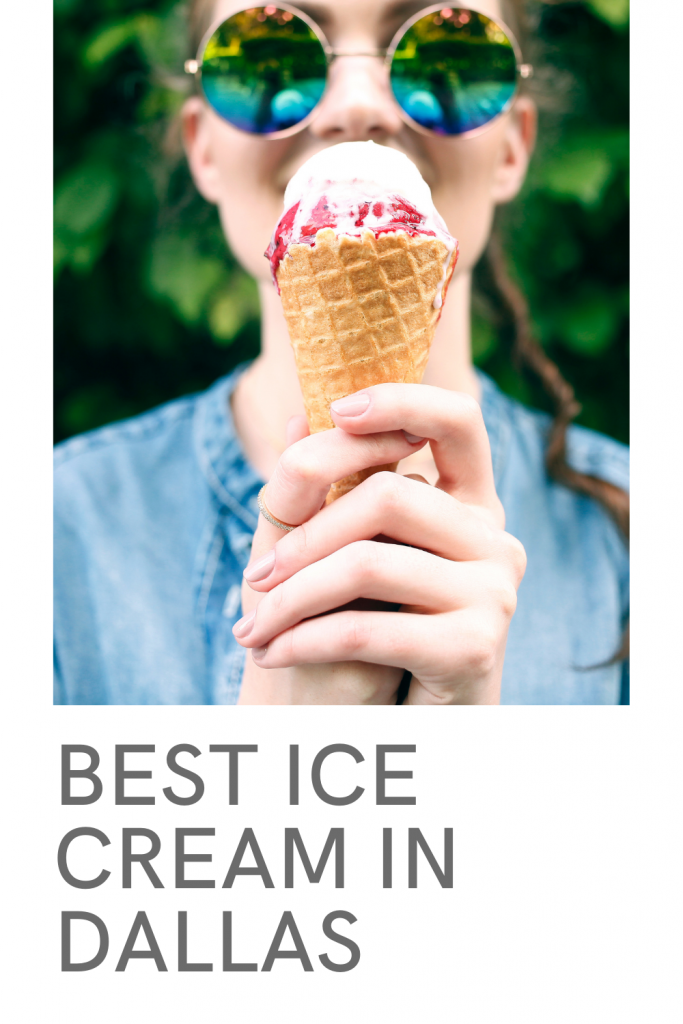 Let's not waste another second, we can now officially dive into the bliss of amazing ice cream spots here in Dallas. You'll be glad to have this list come summer when the weather is hot and sticky and all you want is a sweet treat that won't add to the sweat and heat!
Beth Marie's Old Fashioned Ice Cream & Soda Fountain
117 W Hickory St Denton, TX 76201
(940) 384-1818
A Denton staple that you won't want to miss out on. They have some classic flavors but also some fun and funky remixes that are great on their own or mixed into a shake or malt!
Cow Tipping Creamery
3685 The Star Blvd Suite 201 Frisco, TX 75034
(214) 430-5227
Fun and funky name? Check. Soft serve? Check. All the mixins and toppings you could want? Check. Check. Check. You won't want to miss out on this Austin transplant.
Sweet Firefly
2701 Custer Pkwy Richardson, TX 75080
There are some seriously creative flavors on this menu that you won't want to miss. Lavender honey? YUM. Bourbon vanilla? OMG. It's serious business at this excellent ice cream spot near Dallas!
Paleteria San Marcos
14203 Coit Rd Richardson, TX 75080
Don't let the strip mall facade fool you; this is a hidden gem that you can't skip! They have all the usual suspects but also things like queso and cantaloupe…uhh YES PLEASE. You'll have trouble choosing just one…or three…scoops. You'll probably have to come back all summer long to try out their fun and funky flavors.
Howdy Homemade
4333 Lovers Ln. Highland Park, TX 75225
(469) 563-8555
Don't skip Howdy Homemade. They make all their ice cream in house fresh each day and you will notice the difference. Flavors like Dr. Pepper Chocolate Chip and Avocado Lime are to die for.
Hypnotic Emporium
9005 Garland Rd Dallas, TX 75218
The delicious ice cream is one thing but you also want to try out the ways that they serve ice cream up here at Hypnotic Emporium. You can get a scoop served in a homemade pretzel cone or have a scoop stuffed into a warm griddled doughnut. I'm drooling just talking about it.
Botolino Gelato Artigianale
2116 Greenville Ave Dallas, TX 75206
(469) 776-9077
Botolino Gelato Artigianale is run by an actual old world "gelatiere" or gelato-maker. He uses fresh, raw, natural ingredients so there's no preservatives, dyes, or mystery ingredients in this amazing and smooth treat.
Milk • Cream
7421, 5420 Ross Ave #160 Dallas, TX 75206
(214) 377-7821
If you want someone to make you a crazy milkshake or a sloppy joe made with ice cream you want to head to Milk Cream. They're serving up all the franken-cream concoctions that you'll need to Instagram before digging into!
Paciugo Gelato & Caffé
3699 McKinney Ave Dallas, TX 75204
(214) 219-2665
This Dallas staple is all over town. No wonder why, they're serving up consistently delicious gelato that you won't want to miss out on. Stop in to any location for a tasty treat on National Rocky Road day…and any other day too 🙂
Devious Desserts
2724 Elm St Dallas, TX
Need a dairy free option? Head to Devious Desserts for a treat like no other. This pop up spot is serving up regular and dairy free options for ice cream and ice cream desserts like frozen hot chocolate, and waffle bowls full of your favorite dessert: ice cream.