It can be tricky to buy furniture. It's a big investment in terms of finances and if you can't see it in your home before you buy it, how do you know if it will work for sure?! Here are some apps that help you see furniture in your home before you buy it.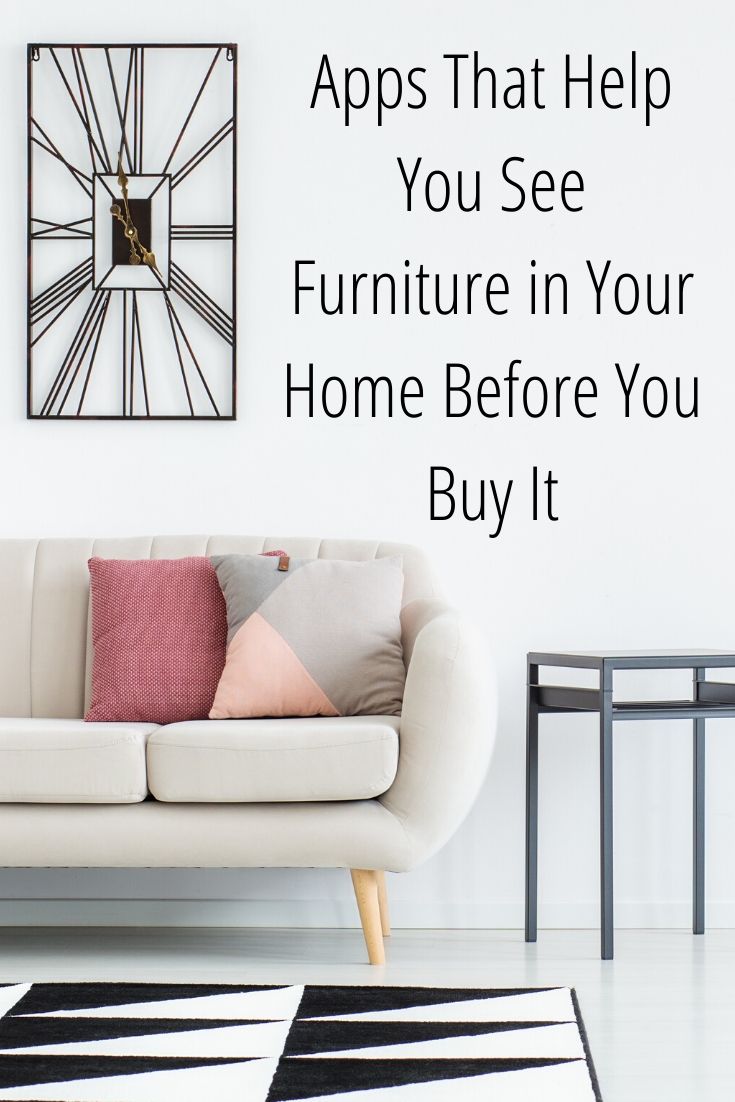 Apps That Help You See Furniture in Your Home Before You Buy It
These apps will help you visualize your actual space with your new furniture items in place. There's no guess work, measuring tapes, etc.
IKEA
In the app store, look for "IKEA Place" (note: this is separate from the IKEA Store app). Then, simply choose an IKEA product, press the checkmark, and the item will appear on the screen. Use the touchscreen to move the item around the room and place it where you want it.
Houzz
The Houzz app's augmented reality functionality even lets you place tile to-scale on a kitchen backsplash or a bathroom floor. If you are doing apartment or home renovations this app is the one you will want to try out for sure!
Target
As you shop in the Target app, keep an eye peeled for the AR symbol. Press the button, allow the app to access your camera, and the item will appear to-scale in your space.
This is a fun way to see your new items in real time in your actual home. It really takes the guess work out of making a big purchase. At least this way you can feel confident about shopping on line for furniture and other apartment decorating items.
Wayfair
When shopping for an item on the Wayfair app, look for the "View in Room" button. This will allow you to see anything that you are buying in the camera. You can move the view around the room and see where your new pieces will fit best into your space.