Decorating Easter eggs with kids can be, well, messy. From dying to cracking, there are a lot of hiccups that can happen during the egg coloring or egg decorating process. But, there are ways to make celebrating the holiday with this longstanding tradition a bit easier. Here are our picks for the best Easter egg hacks.
1. Forgo traditional dyes, not color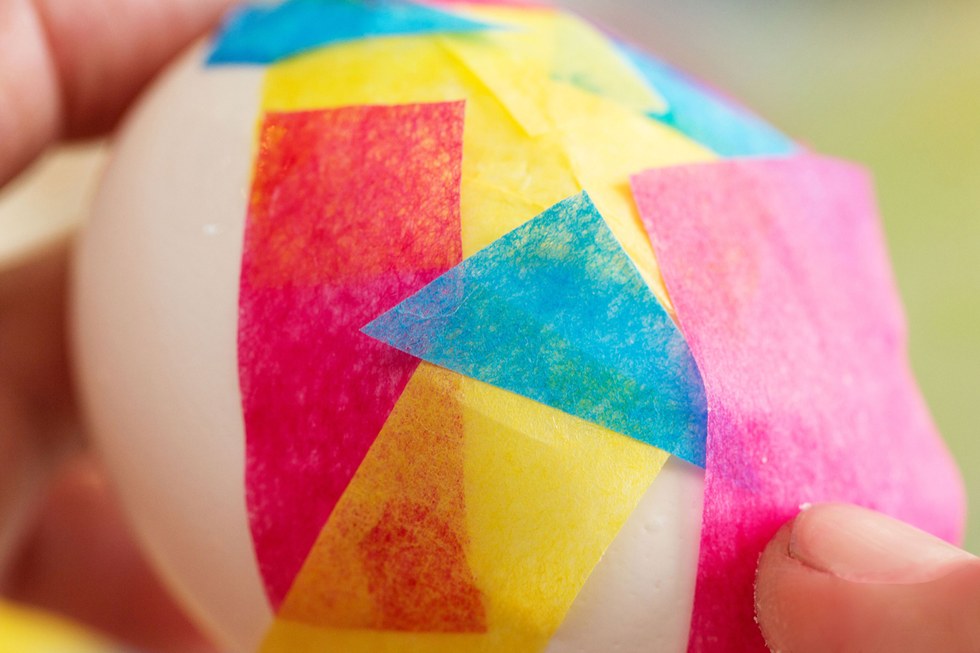 Wait, no dye? You read that correctly. There is absolutely no dye required to make this batch of holiday eggs. Instead, use tissue paper. Bright colored tissue paper gives your eggs that bold, cheery spring look without the mess — bye bye stained clothes and tables. Simply cut your tissue paper into a variety of different shapes and sizes and make a mosaic on the eggs. When the paper is dampened with a bit of water the paper pieces will stick right on the egg — easy!
2. Decorate with temporary tattoos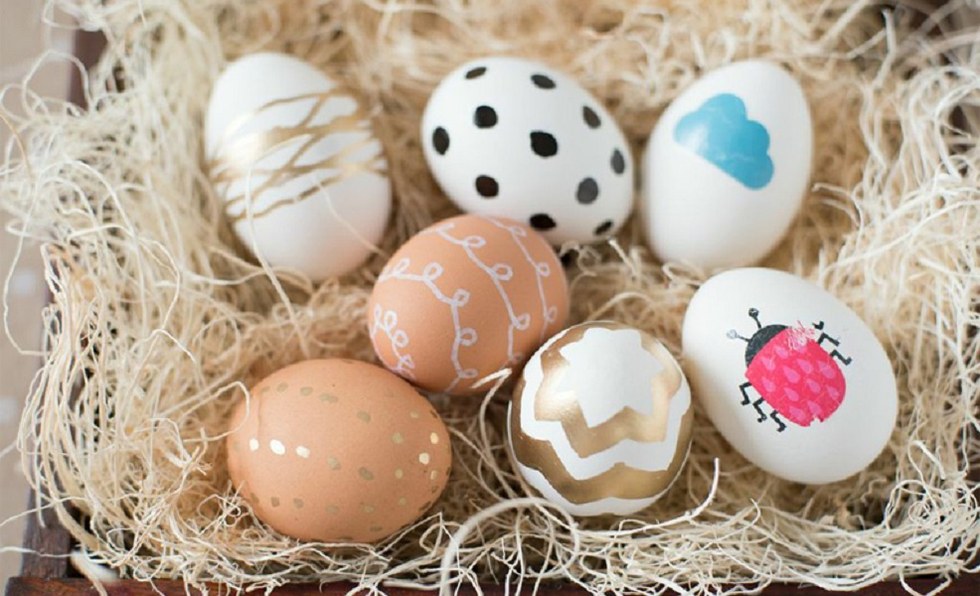 Your tween may be all about the trendy temporary tattoos. Jump on that trend and use the tattoos to decorate eggs this spring. Temporary tattoos can be applied to the eggs in the same way that they are applied to the skin. A soaked cloth will do the trick. And again, no messy cleanup afterwards.
3. Dip eggs in dye with a whisk
So, you decided to use dye to color your eggs. Make sure the mess stays in the bowl, not on clothes or the floor, by using a whisk to dip the eggs. This will keep fingers clean from dye, too.
4. Forget stinky vinegar and use Kool-Aid instead
Vinegar can stink up your living space. Forget stinky vinegar and use Kool-Aid to dye your eggs this Easter. Here's a quick tutorial to get started.
5. Create chalkboard eggs
Paint your Easter eggs with chalkboard paint and let your kid's creativity run wild with colorful chalk.
6. Make tie dye eggs with whipped cream
A little food coloring and whipped cream can make some groovy Easter eggs. The blog My Baking Addiction has the full instructions.
7. Decorate with pressed flowers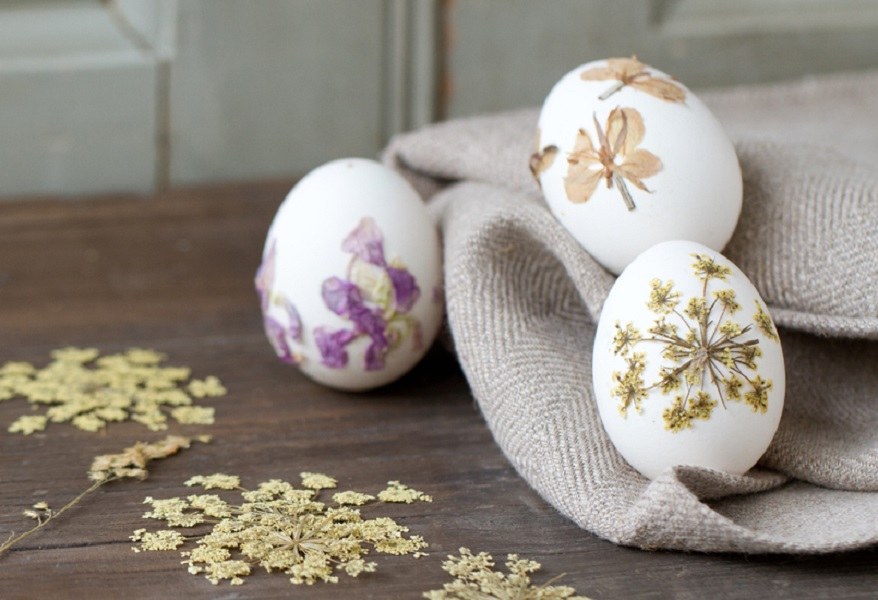 Bring in some of that spring color from outside and use pressed flowers on your Easter eggs. All you need is some glue and flowers to make something beautiful. This decorating idea is best for older kids and teens, as little ones may have a hard time pressing the flowers to the surface of the eggs.
8. Use Washi tape
Available in fun designs, colors and patterns, Washi tape is a great no-mess alternative to using dyes this Easter. All you need is a pair of scissors and some tape. Let the creativity begin!