If you are new to Dallas, are on a budget, or will be visiting and want to plan some free activities this post is for you! You don't have to spend a lot of money to have fun here in Dallas. These are 10 things to do in Dallas for free.
It's no secret that life has gotten a lot more expensive recently. If increased prices at the grocery store, the gas pump, and more have you on a tight budget you might think you can't get out and explore as much as you'd like. Fear not, we've got you covered.
These 10 things to do in Dallas for free are an easy way to enjoy some down time without spending a dime! These free activities in Dallas are also a great (cheap) way to explore the city if you are new and don't know what is worth the splurge and what isn't!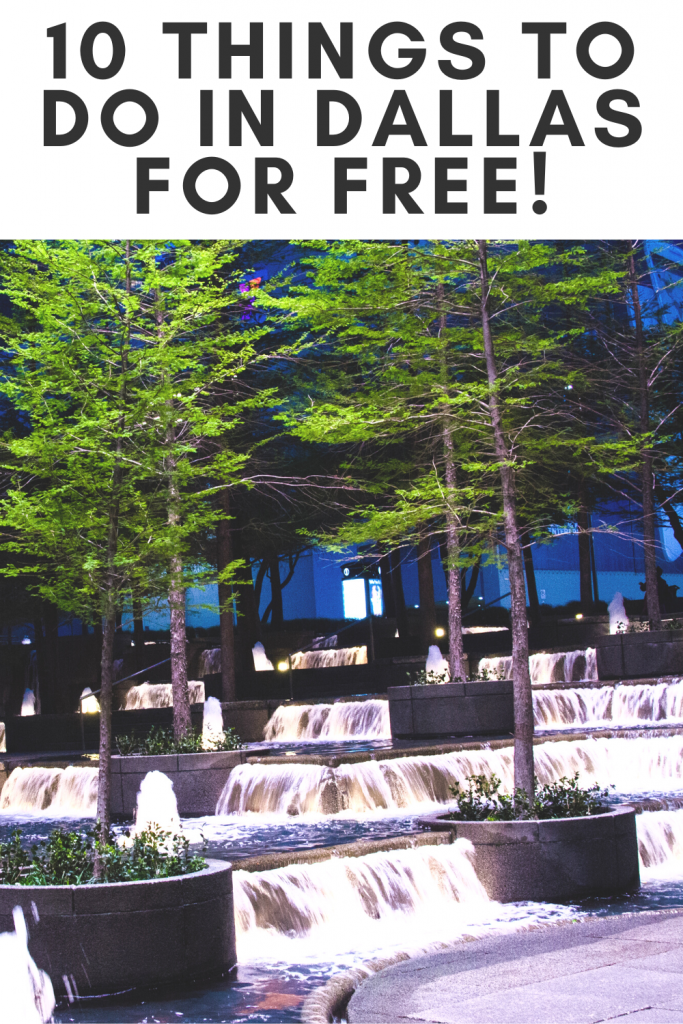 Traveling can be expensive. Exploring your own city is a great option that cuts down on costs associated with travel like airline tickets, gas for the car, etc. These local Dallas activities are excellent because they are free to experience but also because they are close to home so you don't have to stress about spending a ton of money to get to your location.
Dallas has a lot of great parks you can explore and one of the best ideas is to pack a picnic lunch and make an afternoon of it! This is a great family friendly activity that will get everyone out of the house and into the fresh air all without spending any money!
Along with hiking and biking on the many trails in the area you can also take a look at these 10 free activities here in Dallas to find some inspiration for your next budget friendly adventure.
10 Things To Do For Free In Dallas:
Fine Arts Chamber Players
3630 Harry Hines Boulevard, Suite 302, Dallas, TX 75219
(214) 520-2219
The Fine Arts Chamber Players is in collaboration with the Dallas Museum of Fine Arts at Fair Park and they offer free concerts! It is a great way to work some arts and culture into your explorations of the city without spending any money.
Pioneer Plaza Cattle Drive
1428 Young Street, Dallas, TX 75202
(214) 953-1184
It doesn't get much more Texas than a cattle drive! The Pioneer Plaza Cattle Drive installation is the second most popular tourist attraction in Downtown. It's located in front of the Convention Center District.
There's lots of shade and room to explore. It's a great spot in Dallas and a nice little oasis that makes it the perfect free activity any time of year.
Dallas Museum of Art
1717 N Harwood Street, Dallas, TX 75201
(214) 922-1200
The Dallas Museum of Art has over 24,000 objects on display and they are open to the public…on the 3rd Friday of each month they're even open until midnight! They have monthly and weekly live shows so be sure to check out their calendar to plan accordingly.
Deep Ellum
Main Street, Dallas, TX
(214) 748-4332
This one is for the music lovers! Deep Ellum is the heart of the live music scene here in Dallas and there's always something happening. There's also tons of outdoor art to experience along the way so you can make a whole day out of exploring and taking in the arts.
Klyde Warren Park
2012 Woodall Rodgers Freeway, Dallas, TX 75201
(214) 716-4500
There's over 5 acres in the Klyde Warren Park and they're all open to the public for you to explore and enjoy. Don't miss out on this gem right here in Dallas. There's a butterfly garden, a variety of food trucks if you feel like a little splurge on some local eats, and more!
Cedar Ridge Nature Center
1570 FM1382, Cedar Hill, TX 75104
(972) 291-3900
This is a 600 acred park / nature preserve that makes for a great escape for anyone looking to get away from the hustle and bustle of city life. Make sure to check the forecast because they do close some of the trails on days when it's rainy. Plan ahead so you know what you want to see and do the most while visiting.
There's enough to do that you could fill plenty of days at the Cedar Ridge nature center without spending a dime.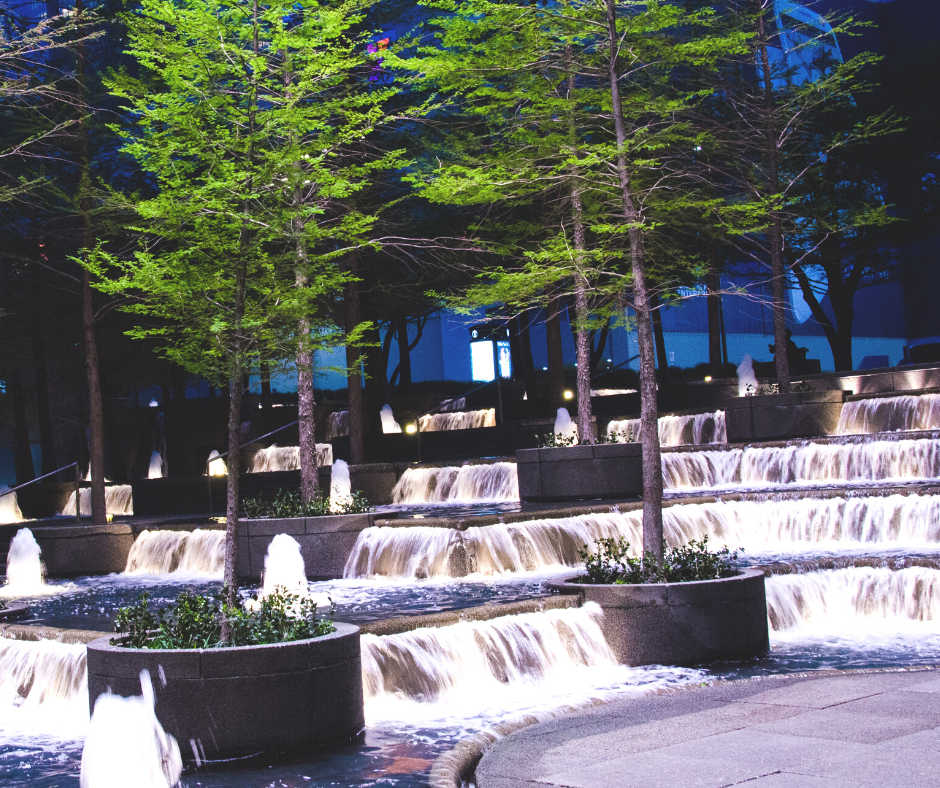 Fair Park
1300 Robert B. Cullum Boulevard, Dallas, TX 75210
(214) 670-8400
Fair Park is actually a cultural center with over 200 acres of land that stretches out to make a gorgeous park here in Dallas.
Some events are tickets but Fairy Park hosts public events all year round, including the country's largest state fair. There's plenty to see and do that is completely free tho like the architecture, fountains, landmarks, a lagoon, a variety of memorials, and some truly gigantic murals.
White Rock Lake
8300 E Lawther Dr, Dallas, TX 75218
(214) 660-1100
There's a reason over 1 million people visit this urban lake every year. Don't miss out. Go see what all the fuss is about and enjoy a day on the lake! Perfect for picnics!
Dallas Farmers Market
920 S Harwood Street, Dallas, TX 75201
(214) 664-9110
Established in 1941 this farmers market has been around a long time! It's open everyday and while there is a ton of stuff for purchase you can also just explore! They do tastings of all kinds of things easy week so be sure to check the schedule and plan to visit when you find things that suit your tastes!
NorthPark Center
8687 N Central Expressway, Dallas, TX 75225
(214) 363-7441
It might seem counterproductive to send you to a mall but you don't have to go shopping! You can actually window shop, browse the amazing stores, and then head out to explore the amazing architecture of the building as well as the 1.4 acre landscaped garden.
If you want to get out of the heat and walk around a bit you can't do better than the mall, right?! It's also a fun place to enjoy monthly activities which are usually no cost to join!
If you just can't get enough of the fun free activities here in Dallas we have some other resources for you as well. Check out this collection of 50 things to do in Dallas that are cheap or free as well! You can also check out this collection of activities for explore Dallas Without Dollars!